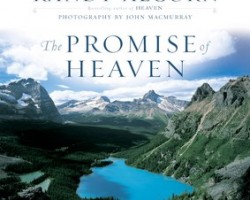 As we approach Christmas, I wanted to highlight some books which would make good gift items. I realize I'm a bit late with this, & I'm late on my shopping, too! But some of you may be in possession of a gift card soon, and wondering what to spend it on… For other gift ideas, you may want to check a new category I've created called "ideal gift books".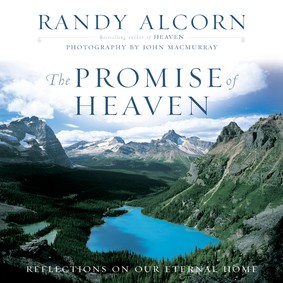 The Promise of Heaven: Reflections on Our Eternal Home by Randy Alcorn is an absolutely beautiful book. It is filled with full color, photographs of nature scenes from the West taken by professional nature photographer, John MacMurray.
As one pages through the book, they are struck by the beauty of God's earth, and then Randy Alcorn fills their minds with thoughts of the New Earth to come. Answering a host of questions about heaven, the book is interesting, informative and delighful. Randy shares the Gospel clearly and encourages us to worship our Lord for the Earth we have, and our future "Heaven on Earth" to come.
The production of this book is top notch. While it isn't quite a full coffee-table sized book, it deserves a spot on anyone's coffee table. It would make a great gift for loved ones this Christmas. If someone you know likes Mountains and nature photography, they would absolutely love this fine book. I highly recommend this.
Preview this remarkable book here. And pick up a copy of this book from any of the following online retailers: CBD, Amazon, Barnes & Noble, or direct from Harvest House.
Disclaimer: This book was provided by Harvest House Publishers. I was under no obligation to offer a favorable review.
About Book Briefs: With limited time available to give every book sent my way a full review, I'll be offering short-form book reviews called Book Briefs. Book Briefs are book notes, or my impression and informed evaluation of a book, but they stop short of being a full book review.