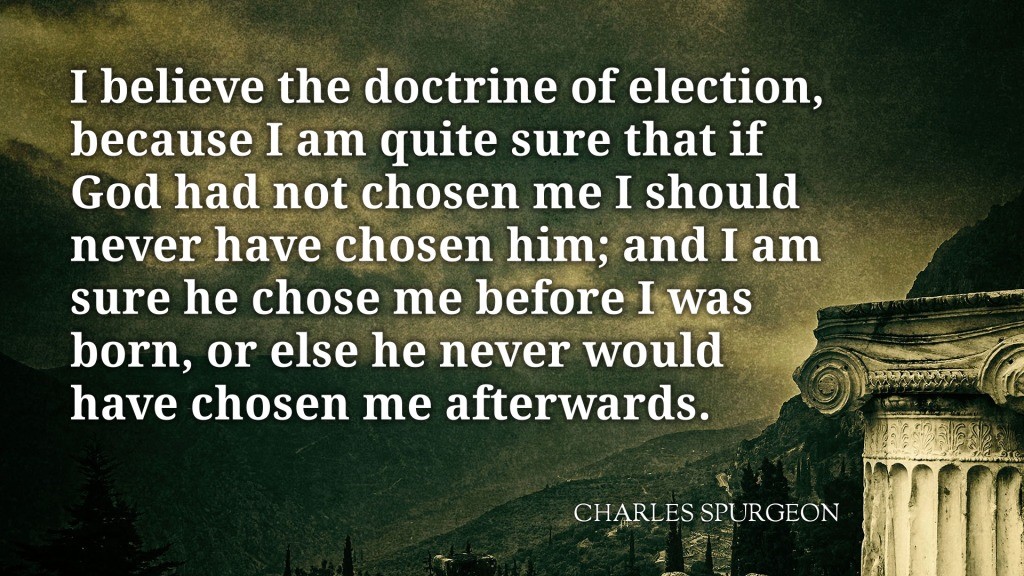 I've done 40 Quotes to Note posts, over the years now, and I have yet to post a quote from Charles Spurgeon! Perhaps I haven't because he is so quotable, everyone else quotes him. But I stumbled across this quote again as I was teaching through my Sunday School series on Reformation doctrine again this Fall.
The above graphic was produced with the help of Logos 6′s visual copy feature. Highlight text from a work in Logos and easily create a quotable graphic as you see below with just a few clicks! To learn more about Logos 6 click here.
Logos gives the source of the quote as: Spurgeon, The Sword and Trowel: 1874 (London: Passmore & Alabaster, 1874), 44. I originally found it in Joel Beeke, Living for God's Glory (Reformation Trust, 2008), 60. Beeke's source was: Spurgeon, C.H. Spurgeon Autobiography, Vol. 1: The Early Years, 1834-1859 (Edinburgh: Banner of Truth Trust, 1962), 166.