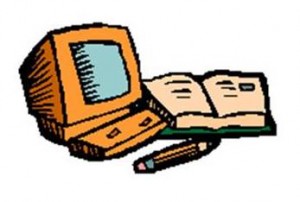 Blogging has its downsides. It can pull us in wrong ways, and cloud our minds with the trivial, but it can challenge and comfort, minister and help too. And blogging does come with some perks. It is natural for bloggers to write about good books. I got my first couple review books naturally: I saw the title and thought that would be interesting for me – and my readers. Only later did I realize that Christian book publishers are starving for media attention, and that reviewing a book helps the publisher as much as it helps me and my readers.
Several Christian publishers have made it easy for bloggers to get a free book in exchange for sharing their honest opinion about it on their blog. I recommend taking advantage of these programs and use your blog to keep your nose in good Christian books. Below you'll find some buttons promoting the various Christian publisher book review programs I know of.
If you have a connection with fundamentalism, you may also be interested in signing up to be a Sharper Iron book reviewer. As Shaper Iron's book review editor, I am constantly looking for new reviewers who share our basic mindset at Shaper Iron, and who can furnish a thorough book review. Learn more about Sharper Iron reviews here, and feel free to contact me with questions.
If you share similar interests in books as I do, you may also want to sign up for an email list from Cross Focused Media, a company I helped found. CFM, aims to connect bloggers with good Christian publishers, and from time to time has promotions and opportunities to review titles from a variety of Christian publishers.