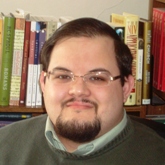 My name is Bob Hayton. I was raised a conservative (KJV-Only, no pants on women, strict music, etc.) independent fundamental Baptist. I graduated from Fairhaven Baptist College in Chesterton, IN (BA Pastoral Theology, '01; MA Bible, '02), and married Carolyn (Barnard) from SD, whom I met & courted in college. We moved to the San Francisco area to teach in a church/school, as conservative as Fairhaven. There, God further convinced me of the need for careful Biblical exegesis and expository preaching. God used the influence of my younger brother (who graduated from Northland International University, Dunbar, WI), various books and some circumstances to alter my thinking gradually concerning theology/ministry.
We later moved to MN, where our reform came to a head. We ended up leaving independent Baptist fundamentalism altogether, and joining John Piper's church (Bethlehem Baptist, Minneapolis) where we sensed both an embracing of the fundamentals of the faith/conservative theology and an emphasis on treasuring Christ.
After five years as members of Bethlehem, we helped a new church plant in St. Paul, closer to where we lived for four years. We now are both involved in many aspects of the ministry with another church plant (actually a church restart): The Heights Church, formerly Hayden Heights Baptist. We are also focused on raising our children for Jesus.
Blogging has become a ministry for me in many ways, as people contact me almost every week blessed by my story.
For more on my blog, go here. For my full (and very long) story, along with a critique of fundamentalism and defense of my positions, go here.
About My Family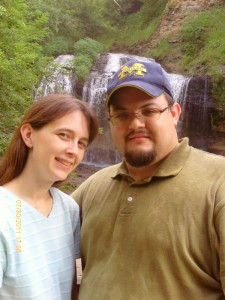 Carolyn and I (Bob) are blessed to have come from families where virtually every immediate family member for two or three generations back profess Christ as Savior. More than that, both sets of our parents raised us in loving and thoroughly Christian homes.
Carolyn grew up in Yankton, SD where her family attends an IFB church faithfully. I grew up in the Detroit area, but spent my last year of high school in Zambia, Africa (where my parents have been IFB missionaries now for 13 years).
Our sisters, both graduated from Pensacola Christian College.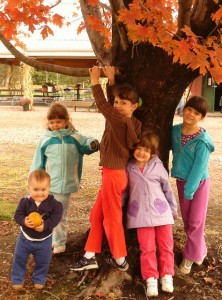 Carolyn and I have been blessed with five darling daughters: Emily Grace (11), Megan Faith (10), Amber Joy (9), Rachel Charity (7), and Bethany Hope (4), James Patrick (3), and Mary Felicity (1) [ages current as of March 2015 🙂 ]. We are truly blessed with healthy and happy children, and we also recognize the responsibility to raise them for Christ.
Bob works at Boston Scientific, providing advanced technical support for patients on home monitoring devices for defibrillators.
More Info
See more pictures at my Shutterfly site.