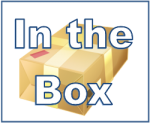 "In the Box" posts highlight new books I've received in the mail.
In this post, I want to showcase a few of the titles that arrived at my doorstep in the last few weeks. I'm truly blessed to be able to read so many great books, and Christian publishers seem to never let up in their race to get high quality materials out the door. We are truly blessed with an abundance of Christian resources to help us in our walk with Christ.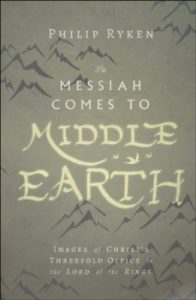 The Messiah Comes to Middle Earth: Images of Christ's Threefold Office in the Lord of the Rings by Philip Ryken (IVP)
This book promises to be a treat to read. I devoured The Lord of the Rings by J.R.R. Tolkien in my youth, and as I've aged I've only grown more appreciative of the rich literary treasure that Tolkien crafted. There is much that is Christian in LOTR, but it resists simple moralistic or allegorical analyses. Philip Ryken follows Peter Kreeft and others in seeing images of Christ in a wide range of LOTR characters, and in this book, he focuses on three "Christ figures:" Gandalf, Frodo and Aragorn.
For more about this book, visit this link to learn more about the Wheaton College lecture series that birthed it, or check out the book's product page at Amazon, CBD or InterVarsity Press.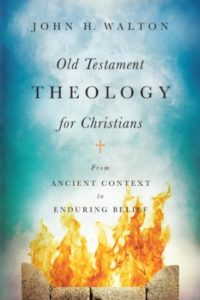 Old Testament Theology for Christians: From Ancient Context to Enduring Belief by John H. Walton (IVP)
I first encountered John Walton through his sensational book The Lost World of Genesis One: Ancient Cosmology and the Origins Debate. Since then I have read most of his Lost World books, as well as his contributions to other books, and his influential Ancient Near Eastern Thought and the Old Testament (which I reviewed here).  Walton has helped me greatly as I've navigated the waters of Ancient Near Eastern parallels with the Bible, and I appreciate his careful and confessional approach. This book looks to be his effort to apply his lifelong academic study for the benefit of the average evangelical church goer. I'm definitely looking forward to this work.
To learn more about this book, check out the book's product page at Amazon, CBD or InterVarsity Press.