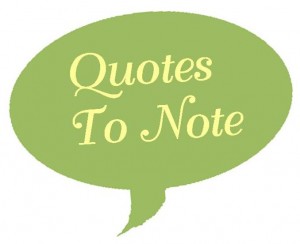 Tomorrow is the 500th anniversary of the Protestant Reformation, as Martin Luther nailed his 95 Theses on the church door of All Saints Church in Wittenburg on October 31, 1517. For the occasion, I have been reading through Diarmaid MacCulloch's masterful work The Reformation: A History (Penguin, 2005), which comes recommended by Carl Trueman. I stumbled up on a passage which highlights one of the basic reasons why the Reformation was required. Some Roman Catholics like to insist that the Reformation pushed the Catholic church to reform, with its own "Counter Reformation." So they thank Luther but insist that the Council of Trent is what was needed, not a reactionary movement to leave the Catholic church.
Yet this quote from a post-Trent Counter-Reformation pope proves why Reformers (and their Protestant descendants) found the Catholic church still so lacking. Here is Pope Paul V confronting the Venetian ambassador with the following rhetorical question in 1606:
"Do you not know that so much reading of Scripture ruins the Catholic religion?" ~ Pope Paul V, 1606
MacCulloch goes on to explain.
"One of the tasks of the 1564 Tridentine Index [of prohibited books] had been to keep vernacular Bibles away from the faithful; anyone wanting to read the Bible in a modern language required permission from the local bishop, and in the 1596 Roman Index the ban became complete and without exception. In Italy, the Index's ban was enforced. Bibles were publicly and ceremonially burned, like heretics; even literary versions of scriptural stories in drama or poetry were frowned on."

MacCulloch, The Reformation: A History, p. 406, words in brackets were added for clarity.
Before the Reformation, it is true that vernacular Bible translations had been somewhat in vogue, but they were based on the Latin Vulgate. The Reformation saw the introduction of vernacular translations based directly on the Greek and/or Hebrew. In areas where the Catholics had to coexist with Protestant neighbors, knowledge of the Bible was important — at least for priests who were trying to convince the Protestants of their errors. But even priestly study of the Bible was frowned upon by the Counter-Reformation pope and his heirs.
There are many other reasons for the Reformation, which we cannot detail here. But one of the lasting fruits of this movement was the liberation of the Bible for the average Christian. If the Catholic church was correct on its doctrine, why was it seemingly so afraid to let the lay people have access to the Bible? Good question indeed. Be thankful today that you live on this side of the Reformation, and you have the privilege and liberty to read God's Word for yourself.