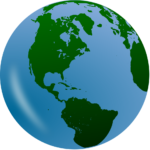 I came across a recent debate that R. Albert Mohler and C. John Collins had at Trinity Evangelical Divinity School on the topic: "Does Scripture Speak Definitively on the Age of the Universe?" Here is a link to the video of the debate.
The 2 hour long debate is worth watching, particularly the contributions of C. John "Jack" Collins, OT professor at Covenant Theological Seminary (St. Louis, MO). Skip the first 10 minutes of the video, which is just preliminary info about the debate programs at TEDS).  Collins' presentation starts at 47:43 on the video.
Listening to the whole thing, I thought that Mohler's presentation argued more from a theological standpoint — staying in the tradition of Christian thought down through the ages, and alarmed at the potential slippery slope that allowing for an old earth presents. He marshals Scriptural arguments but not in a cogent and forceful manner. Most of the observations Jack Collins gives are agreed to in principal by Mohler but then they are just not enough to push him out of a literal 24 hour day/young earth view.
Collins is no friend of evolutionary creationism (or Biologos). He comes off every bit the conservative churchman he is, as a subscriber to the Westminster Confession of Faith. Yet Collins takes pains to read the text in a way the Text wants to be read. He doesn't twist the meaning of "day" but sees the days as an analogy and thus not meant to be taken literally. He argues compellingly that the Scripture does not aim to speak definitively on the age of the universe or the age of the earth.  I found his presentation winsome and very carefully laid out. The debate bogged down at the end with Mohler taking most of the time and some important points being skipped for lack of time.
Collins' emphasis on precision of language and his overall thoughts about the science and faith debate refreshing. Here is a faithful scholar who is thinking deeply on this matter and offering some helpful thoughts. This debate spurred me to pick up my copy of his Did Adam and Eve Really Exist?: Who They Were and Why You Should Care. The book is excellent and I hope to search out other materials Dr. Collins has written on this overall topic.