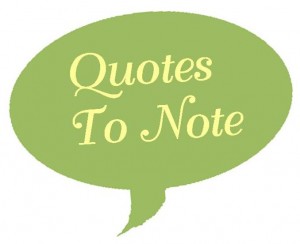 Robbed of a broader meaning to our lives, we appear to have entered an era of mass obsession, usually with ourselves: our appearance, our health and fitness, our work, our sex lives, our children's performance, our personal development…. [We have created] a culture that gives [us] nothing greater than [ourselves] to believe in — no god, no king, no country.
These words were spoken 25 years ago by an Australian academic, but they still ring true today. If anything, social media and the internet has fueled that personal obsession. Now more than ever, our poverty is exposed: "nothing greater than ourselves to believe in."
I stumbled across this quote in a book I recently read, A Doubter's Guide to the Ten Commandments: How, For Better or Worse, Our Ideas about the Good Life Come from Moses and Jesus by John Dickson (Zondervan, 2016). Intrigued, I hunted down the source: Richard Eckersley's article "Youth and the Challenge to Change: Bringing Youth, Science and Society Together in the New Millennium" in the Apocalypse? No essay series published by Australia's Commission for the Future (July, 1992).
Dickson, is an Australian himself, and is a fellow of Ancient History at Macquarie University, the founding director of the Centre for Public Christianity, and senior minister of St. Andrew's Roseville. He describes Eckersley's essay as "a famous government report on Australian youth" and goes on to say: "I remember the report so well because it came out the year before my [book] A Sneaking Suspicion, an attempt to explain the relevance of Christianity for teenagers. The report helped frame some of my thinking, then and now" (A Doubter's Guide, p. 161).
I want to share a longer excerpt from Eckersley's essay, which I found is available online in a scan of the publication on Eckersley's website, here.
Eckersley starts by recounting his reaction at coming back to Australia after several years in Africa, Asia and Europe:
My first reaction on flying into Sydney from Bangkok was one of wonder at the orderliness and cleanliness, the abundantly stocked shops, the clear-eyed children, so healthy and free of the cares of living. Later, however, this celebration of the material richness of life in Australia gave way to a growing apprehension about its emotional harshness and spiritual desiccation. By 'spiritual', I don't necessarily mean believing in God (I am not myself a practicing member of any religion), but having a deep sense of relatedness to the world around us.

…I became aware of the cultural myths that define and support our society. For most of us in the west, the poverty of Africa and Asia is synonymous with misery and squalor; yet it is not. We see their people as crippled by ignorance, cowed by superstition, and oppressed by the harshness of their raw environment; we don't see the extent to which we are crippled by our rationalism, cowed by our lack of superstition (spiritual beliefs) and oppressed by our artificial environment. (p. 3)
Eckersley goes on to paint a stark picture of the current age (in 1992). Later in the essay he gets to the section from which the opening quote above is taken.
When a society fails to imbue people's lives with a sense of worth and meaning, then they must attempt to find these qualities as individuals. It is a task that many find extremely difficult, even impossible. People want to know what is expected of them; they need to have something to believe in.

This absence of belief in much beyond ourselves, and the consequent lack of faith in ourselves, are undermining our resilience, our capacity to cope with the more personal difficulties and hardships of everyday life.

Robbed of a broader meaning to our lives, we appear to have entered an era of mass obsession, usually with ourselves: our appearance, our health and fitness, our work, our sex lives, our children's performance, our personal development.

The consequences of this loss of belief are more serious, I believe, for the young than for grown-ups… [They are] particularly vulnerable to the uncertain culture of our times. (p. 14)
He quotes a study exploring the state of Australia's youth, and concludes:
But perhaps the most disturbing finding of the study concerns young people's moral sense. Mackay found that they believed that moral values were in decline, and often found it hard to identify an accepted moral framework within the community — unless they were religious. Moral responsibility to 'the group' is much stronger than to 'the community', Mackay says:

"Thus the ethical sense is rooted in a social sense, but that social sense is very limited, very transient, and very fragile. Lacking a broader sense of 'the community', many young people have difficulty in establishing an ethical framework which has any application beyond the boundaries of their own immediate circle of friends." [italics original to the article]

The picture that emerges from the Mackay study is of a youth culture that may be meeting the needs of its members in terms of providing them with meaning and an identity, but only just. It is of a culture that is barely holding together, certainly not enduring — a mass-media culture marked by frenetic fashions and polarisation between self-destructive recklessness and abandon, and a more insidiously debilitating cautiousness, social withdrawal and self-centredness. (p. 15)
He then turns to a July 1990 article in Time focusing on "a new generation of young American adults grappling with its values."
…According to Time, a prime characteristic of today's young adults is their desire to avoid risk, pain and rapid change. They feel paralysed by the social problems they see as their inheritance: racial strife, homelessness, AIDS, fractured families and federal deficits….

It may be, then, the greatest wrong we are doing to our children is not the broken families or the scarcity of jobs (damaging though these are), but the creation of a culture that gives them nothing greater than themselves to believe in — no god, no king, no country — and no cause for hope or optimism…. (p. 15)
Eckersley goes on to summarize the problems of society and looks for a cure in an optimistic embrace of science and technology — and, ironically, his hope rests ultimately in mankind = ourselves!
The growing crisis facing western societies is, then, deeply rooted in the culture of modern western societies: in the moral priority we give to the individual over the community, to rights over responsibilities, the present over the future (and the past), the ephemeral over the enduring, the material over the spiritual.

Our cultural flaws and confusion both reflect and reinforce our economic, social and environmental problems. They also undermine our ability to resolve them effectively. Unless we forge a new culture, then it is unlikely we will overcome these problems because we will lack the will, the moral courage, to confront them….

…I believe that the problem rests more with our immaturity in using a cultural tool as powerful as science, and I am hopeful that with growing experience and wisdom, together with advances in science itself, we can create a more benign and complete culture, and so a more equitable and harmonious society. (p. 19)
Eckersley explores physics and how "a more flexible approach" has arisen in "how we use science." An approach he approves of that allows for finding "purpose — or 'God' — in the world described by science." (p. 23). He hopes this scientific endeavor may:
allow us to create new concepts for expressing religious or spiritual beliefs, different from, say, the traditional notion of a supreme being 'out there' watching over us, and judging us — metaphysical metaphors more appropriate to our times and our understanding.

Even now, however, science and spirituality are not mutually exclusive. I think it is less science and the scientific view of the world that cripple us spiritually than it is the busyness and artificiality of our modern lives, the all pervasive manifestations of rationality — an environment that we have created through science. (p. 23-24)
He goes on to focus on environmentalism and how mainstream science is clarifying the need for care of the environment, a cause young people can rally around. His essay aims to change science too, but ultimately the solution is what we make of it. Believing in ourselves and our ability to create a better culture — that is all that people can cling to apart from a religious worldview, such as what we have in Christianity.
I share this long excerpt from this decades old article to make a point. The long decline of our culture has been happening for a long time. There is something missing, and Christians have found the answer in Jesus Christ.
We have a God, a King, and a Heavenly Country to believe in – and that gives us great cause for hope and optimism. We don't ground our hope in creating a social and cultural dynamic that frees us from the self-obsession of our age. Our ultimate hope, instead, is found in the precious promises we have in Scripture — promises that our God-King, Jesus Christ pledges to fulfill on our behalf.
As citizens of a greater Country, we must resist the urge to focus our hopes only on this present age and our own country — whether Australia or America. We need to work for the good of our city, and shine the light of Christ as we brighten the corner where we are, but we must always remember our faith lies in Someone greater and Something grander. Our obsession must center on our God-King, Jesus Christ. He is the one who calls us to live out our lives with ultimate purpose and meaning as we journey toward our Heavenly Country.