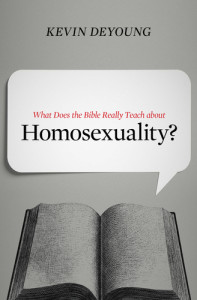 There ia a new book on the difficult contrvoersial subject of the Bible and homosexuality which is making a lot of buzz. Kevin DeYoung's book has garnered a host of endorsements.
Right now, Westminster Bookstore has a great sale on this book. You can learn more about the book at Crossway (where you can also check out a couple video clips from the conference where this book was birthed). Or you can check out the resources collected at Westminster Bookstore for this title.
The sale has individual copies of the book for $9, but the price for cases brings it down as low as $6 each (more than 50% off). Ebooks are also $6. to get the discount click here.
I'm going to reproduce the book blurbs for this title below and encourage you to consider picking up a copy at this great price.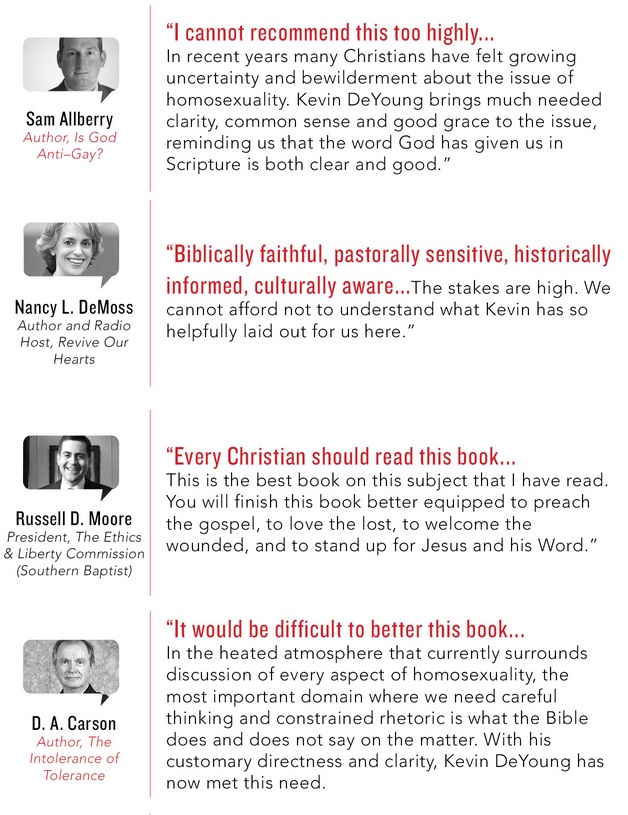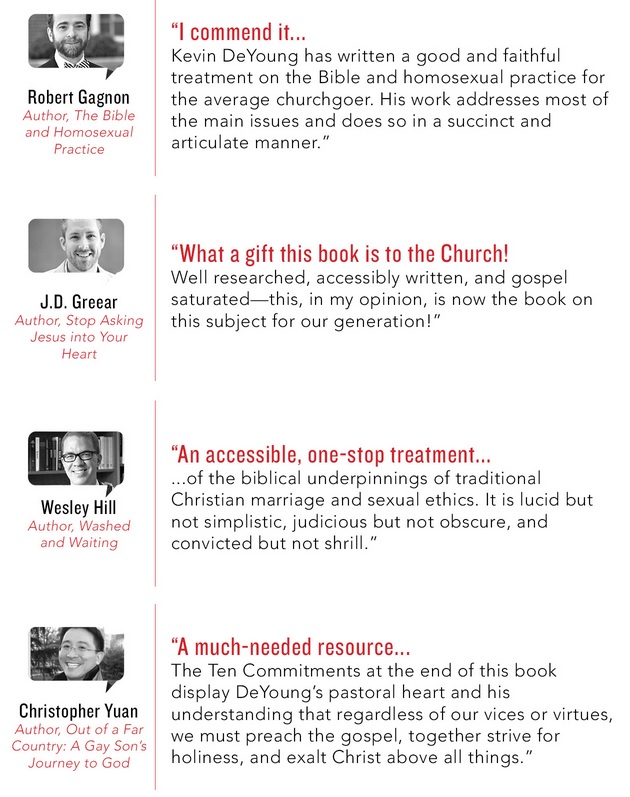 Disclaimer: This book was provided by Crossway Books via Westminster Bookstore. I was under no obligation to offer a favorable review.