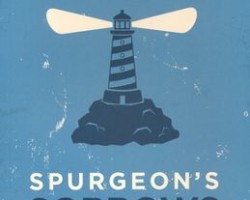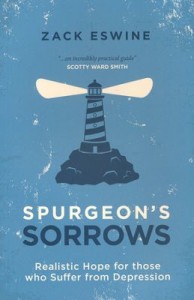 Christianity is a religion of the heart, and Evangelicalism especially emphasizes personal conversion and spiritual transformation. Our churches are very good at diagnosing spiritual maladies and confronting the problem of personal sin. But we often stumble in our efforts to help those afflicted by mental anguish, physical suffering and especially depression.
Depression directly contradicts the emotions that Scripture commends, and even commands. We are to "rejoice always" and to "count it all joy." So a common temptation is to chalk up depression to the category of self-inflicted pain and ultimately reduce it to a sin problem. The conservative tendency to distrust psychologists and especially psychiatrists only adds to the problem.
Author Zack Eswine comments on this tendency:
Religion offers both a challenge and a help to those who suffer mental disorders. This challenge surfaces when preachers assume that depression is always and only a sin. They pour gasoline on the fire and wonder why it rages rather than calms those they try to help. At the same time, studies today confirm that those with mental health challenges simply do much better if they are part of a religious community. (Kindle location, 495)
This contemporary problem is not so contemporary after all. Charles Spurgeon the great Baptist preacher of the nineteenth century, was all too intimately acquainted with this problem. Eswine explores this little known side of the great preacher in his new book Spurgeon's Sorrows: Realistic Hope for those who Suffer from Depression (Christian Focus, 2014). Spurgeon himself suffered from persistent bouts of depression. He sought medical treatment and at times took sabbaticals to restore his health. He was also never shy about admitting this problem, and his candor led him to be a magnet for those seeking help themselves.
Eswine's book traces Spurgeon's history and his approach to discussing this problem and counseling those with the problem. Spurgeon's own personal thoughts and experience shed's light on that of many in today's church.
Eswine writes with care and resists a simplistic approach to the problem. He doesn't shy away from spiritual considerations either. Spurgeon himself was like that. At times he spoke with great compassion of those afflicted by sorrows and despair, and at other times he challenged them toward greater faith. We are both physical and spiritual beings and no counsel is a one-size-fits-all solution.
Even the darkest pits that depression can lead to were roads travelled by the preacher. He found solace in Elijah and Job and others who like him, had despaired of life and wished to die. Eswine quotes Spurgeon and crafts his book with care, trying to help the wounded and encourage them to find hope in a body of believers.
The book is a bit disjointed and segmented. But that seems intentional, and is written with an eye to what those suffering from depression can withstand. Short chapters, brief thoughts, simple conclusions and applications. Encouraging thought and offering help without a judgemental attitude. One oddity in the book is the author's repeated use of Spurgeon's first name. This may be intended to be less off-putting for the depressed reader. It might make "Charles" seem more approachable. I found it jarring and odd, but that may just be me!
There is much that caregivers can learn as well in these pages, and the author's use of Spurgeon's insights along with some contemporary authors, provides help in how to deal with those struggling with this problem in our churches today. I recommend the book and hope its message is a blessing and help to many.
Pick up a copy of this book at any of the following online retailers: Amazon, Westminster Bookstore, ChristianBook.com, or direct from Christian Focus.
Disclaimer: This book was provided by Christian Focus via CrossFocusedReviews.com. The reviewer was under no obligation to offer a positive review.
About Book Briefs: Book Briefs are book notes, or short-form book reviews. They are my informed evaluation of a book, but stop short of being a full-length book review.