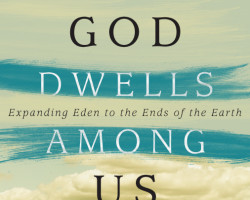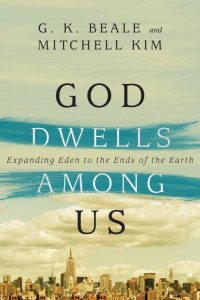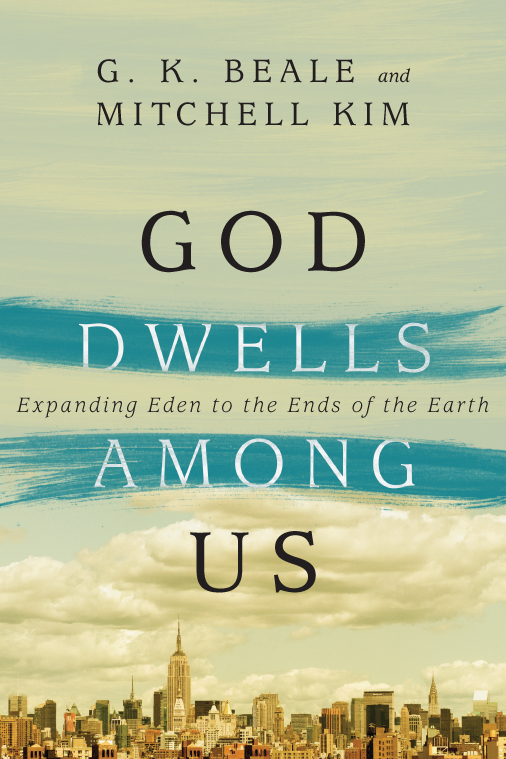 Christians who love the Bible, should love biblical theology. More than any other discipline, biblical theology has the power to take the student on an exciting journey into the overall meaning of the biblical text. Early on in my study of biblical theology, I was told about the transformative power of one particular book and one particular biblical theme. That book was The Temple and the Church's Mission by G.K. Beale (IVP). Eventually I read through that book and now agree with all the praise that was heaped upon it.
Beale's work on the temple, showing how that theme is developed from Eden all the way to the New Jerusalem, can be truly transformative. Beale is not the only scholar to uncover this biblical theme, but his book perhaps more than any other, has advanced our understanding of all that is meant by God's pledge to dwell with man in a visible temple.
The one drawback to Beale's earlier title was that it was quite difficult to work through. Beale is exhaustive in his treatment of primary and secondary literature. He builds cases for each of the NT allusions he finds to OT passages. He interacts with the second temple Judaistic writings in his effort to understand what the people of the Bible's day would have thought when they heard various images and themes about the temple. All of that reads more like a theological tome than a helpful and practical book for church use.
Finally, Beale has updated his original book and simplified it. Many thanks are due Mitchell Kim, a pastor who has used Beale's material and also developed his own on the same theological topic. Together (and with the help of IVP) they have created a readable, shorter version of Beale's original title, and even advanced beyond that book with more fully developed application of this theme for practical church ministry.
This new work, God Dwells Among Us: Expanding Eden to the Ends of the Earth by G.K. Beale and Mitchell Kim (IVP), is going to be my go-to book to give people interested in biblical theology. It applies biblical theology for the church and will be useful for lay teachers, pastors and Bible students everywhere.
God Dwells Among Us is well written, clear and concise. It provides numerous applications, and takes the time to show how the interpreters arrive at their conclusions. The book does not directly take on dispensationalism, but does explain certain assumptions which may provide a reason as to why many modern Christians have not seen the full nature of the temple theme as applicable to Church today. This volume also doesn't tackle all the questions posed in the bigger work. It doesn't directly deal with Ezekiel's temple all that much, and it doesn't major on ancient cosmology as a way of understanding the Eden = Temple image. You will have to get the larger work for those questions.
The book includes a helpful discussion on typology and is much more fully developed, pastorally, than the older work. I appreciate too, that the punchline and the take-home application, are not saved for the end, but over and over throughout the book applications are made to the NT understanding of the OT teaching on the Temple and how this applies to us today.
I highly recommend this book. This is a must read theology book for everyone!
Book Trailer:
To learn more about the book, view this brief video of Greg Beale talking about this book.
Pick up a copy of this book at any of the following online retailers: Westminster Bookstore, Amazon, ChristianBook.com, or direct from IVP.
Disclaimer: This book was provided by InterVarsity Press. The reviewer was under no obligation to offer a positive review.