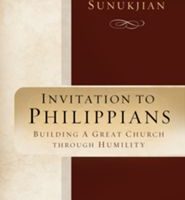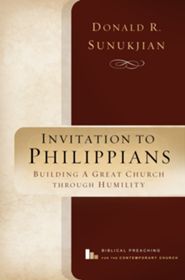 Book Details:
• Author: Donald R. Sunukjian
• Publisher: Weaver Book Company (2014)
• Format: paperback
• Page Count: 113
• ISBN#: 9780989167147
• List Price: $14.99
• Rating: Highly Recommended
Blurbs:
"These model sermons remind us that exposition should be interesting, relevant, and at the same time thoroughly biblical."
—Erwin W. Lutzer, Senior Pastor, The Moody Church
"Sunukjian is one of the best at wedding solid biblical exposition with creative and relevant applications. His artful use of imagination and penetrating questions in connecting the listerner to the text is an invaluable guide for faithfully preaching the ever true and practical Word of God."
—Mark L. Bailey, Professor of Bible Exposition and President, Dallas Theological Seminary
"The best way to learn how to preach well is to copy the masters. Sunukjian's Biblical Preaching for the Contemporary Church series puts into print a wealth of biblical expositions that are worth imitating."
—Greg R. Scharf, Professor of Pastoral Theology, Trinity Evangelical Divinity School
Overview:
There is nothing like great preaching. A gifted man expounding the riches of God's Word and applying God's truth to our everyday lives is something every Christian needs. Good preaching breeds good preachers, and what better way to learn how to preach than by listening to a master of the craft preach and studying how he does it.
Invitation to Philippians is a demonstration of effective preaching. Now reading a sermon is not the same as experiencing one, but the warmth and conversational tone that pervades this book make it the next best thing. The book includes eleven sermons through the book of Philippians along with a brief introduction. Each sermon is situated with an introduction that draws the reader in, and then chuck full of poignant application and a clear explanation of the main thrust of the passage at hand.
Donald Sunukjian is a master preacher, and has written a widely used text on preaching: Invitation to Biblical Preaching: Proclaiming Trugh with Clarity and Relevance (Kregel). His comments on the text are relevant and timely, and illustrate well both how to emphasize the point of the text and also how to capture and maintain the attention of one's audience.
Occasionally he builds in dramatic effect, such as using a step-stool to illustrate Christ's coming down to our level. His sermons are very engaging and interesting — almost to a fault. The only critique I would have would be that the text and arguments of the text could be emphasized more and greater attention could be paid to parallels and other Scriptures which support the preacher's point.
Excerpt:
This excerpt comes from the section on 1:27-30.
When we stand for teh truth and cannot be scared off, even though we suffer for it, it's a proof to us that we are genuinely saved and that we belong to God.

Why is this the case? Why does our standing firm and suffering for the trugh become a proof to us that our salvation is secure?

Because suffering is God's way of identifying those who are his. Suffering is God's way of confirming those who belong to him. Suffering is God's recognition, God's assurance that you are living worthy of heaven's kingdom.

[After pointing to 2 Tim. 3:12 and Acts 14:22, he continues:]

Suffering is God's way of identifying those who are his. Suffering is God's gift of assurance that you truly belong to Christ: "For it has been granted to you on behalf of Christ not only to believe in him, but also to suffer for him, since you are going through the same struggle you saw I had, and now hear that I still have. (1:29-30)." (p. 47-48)
Evaluation:
This book is easy reading and would serve as a touchstone for planning a sermon or teaching series on Philippians. I know it has challenged me to spend more time thinking about how I present my sermons and what engaging illustrations and poignant applications I can offer. Spending time to work on this side of preaching more promises to bless readers and help ensure the main point of the text is caught not just taught. I recommend this work and trust that other titles in the Biblical Preaching for the Contemporary Church series will be as helpful for pastors, teachers and eager students of God's Word.
Series Description:
This six-volume series by veteran preacher and teacher of preachers provides a model of preaching using a combination of solid scholarly study, fidelity to the meaning and intent of the biblical author, oral clarity, contemporary relevance, humor, and creativity. "Pastors who plan on preaching through any of these biblical books," says Sunukjian, "could be drawn to these sermons as models or as stimulating prompters for their own messages."
About the Author:
Donald R. Sunukjian (Ph.D., UCLA; Th.D., Dallas Theological Seminary) is Professor of Christian Ministry and Leadership at Talbot School of Theology, Biola University, where he has taught preachers since 1996. Before that, he taught preaching at Dallas Theological Seminary for more than ten years. He has also served as senior pastor for fourteen years and is the award-winning author of Invitation to Biblical Preaching: Proclaiming Truth with Clarity and Relevance (Kregel), which is a leading textbook on the craft of preaching. Sunukjian has conducted pastors' conferences in most metropolitan centers of the United States and maintains a regular preaching schedule.
Where to Buy:
• Christianbook.com
• Amazon.com
• Direct from Weaver Book Company
Disclaimer:
This book was provided by Weaver Book Company via CrossFocusedReviews.com. I was under no obligation to offer a favorable review.