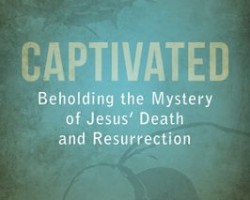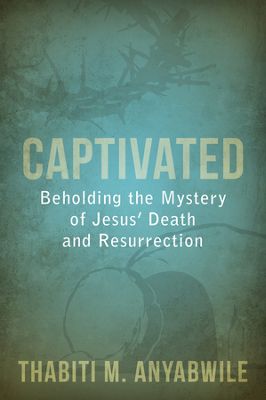 In the weeks before Easter, I usually try to find a good devotional book to contemplate afresh the significance of Christ's death and resurrection. A new book from Thabiti Anyabwile is just what I was looking for this year.
Captivated: Beholding the Mystery of Jesus' Death and Resurrection (Reformation Heritage, 2014) takes the reader on a look at the last few days of Christ's passion. Anyabwile follows five different questions asked in Scripture's teaching concerning Christ's death and resurrection, and uses these questions as food for thought and contemplation.
Is There No Other Way?
Why Have You Forsaken Me?
Where, O Death, Is Your Victory?
Why Do You Seek the Living among the Dead?
Do You Not Know These Things?
This book was born from a series of sermons, that its author preached. Anyabwile is an engaging speaker and his writing was just as warm and personal as his speaking. He displays a pastor's heart as he applies lessons from Christ's suffering to the problem and pain that so many of us face. He is a bold evangelist in this book too, calling the reader to repent and believe the gospel. Often Anyabwile quotes from Scripture and occasionally he draws on the lyrics from age-old hymns or even, a new Christian rap song. His analogies and illustrations always help drive the point of the chapter home.
Much of the material falls in the "helpful reminder" category. Christians know this, and have learned this — but do we live it? Some of Anyabwile's insights are refreshingly new and quite helpful. I particularly enjoyed how he showed that in most of the post-Resurrection appearances, merely seeing the physical Jesus was not enough. The minds and eyes of the disciples had to be opened, again and again, in order for them to comprehend that this indeed was Jesus. His conclusion from this is worth repeating here:
In order to recognize and accept Jesus for who He is, we must be born again. The Spirit of God must give us a new heart and new eyes of faith so that we can understand the things of God and the secrets of the kingdom of heaven. The Father must open our eyes so we can see Jesus. Until God opens our eyes to who He really is in Christ, we remain blind to ultimate truth.

Has God opened your eyes yet? Do you see with the sight that He alone can give? How would you know that you see and recognize Jesus for who He is? (p. 87)
I included the second paragraph in the except above to illustrate why this book may not be for you. His direct appeals might unnerve some of us. Or they may prod us to where we need to be! Perhaps this Easter is a good time for you to explore anew the suffering and death, and the glorious resurrection of Jesus Christ. The questions for reflection after each of the five small chapters in this little book, will aid in personal examination or group study. The brevity of the book will prevent even the weakest of readers from the excuse that they don't have time for this book. It is less than 100 pages, but well worth your time. May God use it to rekindle a love for Christ and the Bible in all of us!
Pick up a copy of this book at any of the following online retailers: Amazon, Westminster Bookstore, ChristianBook.com, or direct from Reformation Heritage.
Disclaimer: This book was provided by Reformation Heritage Books via CrossFocusedReviews.com. The reviewer was under no obligation to offer a positive review.
About Book Briefs: Book Briefs are book notes, or short-form book reviews. They are my informed evaluation of a book, but stop short of being a full-length book review.