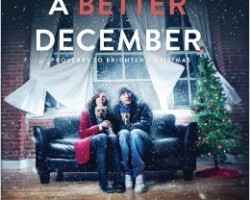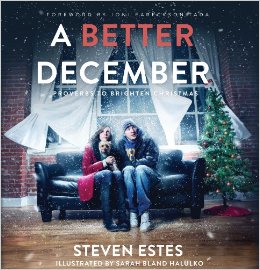 Don't look now but December is right around the corner. This time of year can be as stressful and frantic as it is enjoyable and memorable. And as the pace of life quickens for everyone, the stress and panic seem to outweigh the peace and quiet.
Steven Estes has offered us a short but poignant book to help us have A Better December. He looks to the Biblical wisdom expressed by Solomon in Proverbs as a cure for the holiday woes. In just over 80 brief pages, Estes provides an extended meditation on a Christian vision for this time of year. With poetic verse (at times), and personal stories, Estes crafts a masterful tale that is disarming, fresh and inspiring. Each of the brief chapters reads like an essay or reflection and the takeaways are direct yet unscripted.
The book is short, gift-sized, you could say. It would adorn a coffee table if larger. The simple yet alluring sketches from illustrator Sarah Bland Halulko make this small book a joy to look at and page through.
It is the perfect gift book for the non-reader and reader alike. It points the interested to a few additional resources at the end, and encourages us all to find true life in Christ. The book would make for a great evangelistic aid or conversation starter and brings Solomon's wisdom to bear on the contemporary world with unequaled ease. The writing style will make the book accessible to all and a joy to page through. For those looking for some inspirational reading this Christmas, look no further than this truly unique offering.
Pick up a copy of this book at any of the following online retailers: Westminster Bookstore, Amazon, ChristianBook.com, or direct from New Growth Press.
Disclaimer: This book was provided by New Growth Press. The reviewer was under no obligation to offer a positive review.
About Book Briefs: Book Briefs are book notes, or short-form book reviews. They are my informed evaluation of a book, but stop short of being a full-length book review.