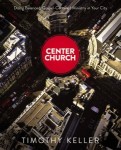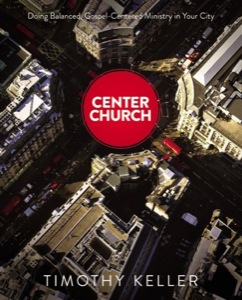 Recently, I found myself thumbing through Tim Keller's book Center Church: Doing Balanced, Gospel-Centered Ministry in Your City (Zondervan, 2012). Once again, I was wishing I could drop everything and just read through that entire book! Keller's insights on church and ministry are fantastic, and his gosepl-centered approach invigorating.
I shared a quote from Keller's book a few weeks back. Today I want to encourage my readers to go over and read a review posted at Sharper Iron, by my blogging friend, William Dudding. Dudding captures the essence of Keller's work well, and provides a few more quotes worth reading. The review will make you want to bump Keller's work up your reading list for 2013.
You can pick up a copy of Keller's book from any of the following retailers: Monergism Books, Westminster Bookstore, CBD, Amazon, Barnes&Noble, or direct from Zondervan.