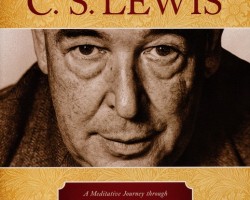 As we approach Christmas, I wanted to highlight some books which would make good gift items. I realize I'm a bit late with this, & I'm late on my shopping, too! But some of you may be in possession of a gift card soon, and wondering what to spend it on… For other gift ideas, you may want to check a new category I've created called "ideal gift books".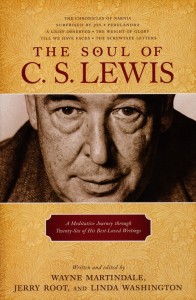 The Soul of C.S. Lewis: A Meditative Journey through Twenty-Six of His Best-Loved Writings by Wayne Martindale, Jerry Root, and Linda Washington is a beautiful celebration of C.S. Lewis' genius. The book highlights 26 of Lewis' works and provides meditative reflections on them.
The book is divided into four spiritual themes of Lewis' writings. Then 6 or 7 different works of Lewis are used to illustrate each theme. Each chapter covers one of Lewis' books and gives a brief introduction to it. 10 meditative readings follow that expound upon a quote from that work.
As I have read many of Lewis' fictional works, I was pleased to find that all the Narnian books are included, as are his three Space Trilogy books. While most of the book is not written by Lewis, the writing reflects his work. The authors also take time to assess Lewis' legacy and significance and explain why these reflective readings are something Lewis himself would approve of.
The book oozes of Lewis and promises to be an enjoyable read. Students of Lewis will devour this book, and those who appreciate his genius are sure to likewise be enthralled. The beautiful cover of the book and the decorative art throughout add to the overall splendor of this work. It would make a perfect gift this holiday season. I highly recommend it.
Preview this book here. And pick up a copy of this book from any of the following online retailers: CBD, Amazon, Barnes & Noble, or direct from Tyndale House. You may also be interested in a companion book: The Quotable Lewis, also from Tyndale House.
Disclaimer: This book was provided by Tyndale House. I was under no obligation to offer a favorable review.
About Book Briefs: With limited time available to give every book sent my way a full review, I'll be offering short-form book reviews called Book Briefs. Book Briefs are book notes, or my impression and informed evaluation of a book, but they stop short of being a full book review.