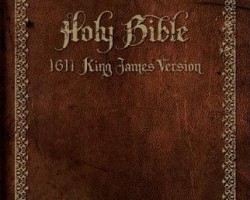 As we approach Christmas, I wanted to highlight some books which would make good gift items. I realize I'm a bit late with this, & I'm late on my shopping, too! But some of you may be in possession of a gift card soon, and wondering what to spend it on… For other gift ideas, you may want to check a new category I've created called "ideal gift books".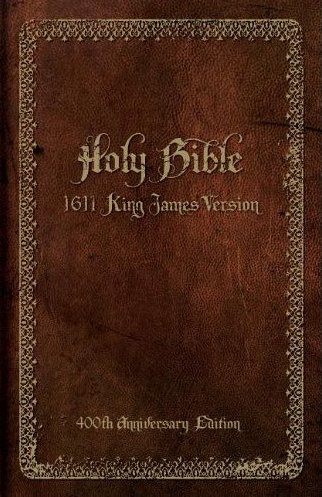 I have always been fascinated by the history of the English Bible. I remember being astonished when I first learned that the original 1611 King James Bible had marginal notes referencing variant readings, the literal Greek and Hebrew, and offering alternative renderings. Then came the day I got my hands on a reprint of an original 1611 King James Bible: I devoured my copy and enjoyed every minute I spent looking at it.
If you are looking for a good gift for the studious, theology geek in your life (or for any pastor or Bible teacher, for that matter), a new mass-market reprint edition of the 1611 King James Bible from Zondervan is sure to please. This edition, published in honor of the 400th anniversary this year of the King James Version, has a soft feel to its hardcover which mimics both the look and feel of the original leather. This Bible is a more handy size at 8″ x 5.4″ than the original 12″ x 16″. It comes with the original typeset – Gothic letters for the main text, and Roman for what modern Bibles have in italics. And all 7,400 plus original marginal notes are also preserved. In addition, this edition includes what some of the other reprints leave out, namely the decorative genealogies and maps that precede the book of Genesis.
The big omission of this book, is the Apocrypha. I guess since the volume is already 2.6″ thick, they didn't want to make it even more bulky. And most Protestant readers won't miss it. Unfortunately there are some King James Only advocates who seem to be unaware that the original KJV contained the Apocrypha, and if they don't look too closely, this edition may bolster their mistaken assumption.
That being said, the original maps, decorations and typeset, and all the strange archaisms — like "ye" for "the", "f"s for "s"s, and the interchange of "i" and "j" and "u" and "v" — will absolutely delight the lover of old books. It also illustrates that almost no one today truly uses a 1611 King James Bible.
This Bible is inexpensively priced if you can still find it. Walmart was selling this over the summer for around $7.99. You can still pick up a copy of this book from the following online retailers: Amazon.com or BarnesandNoble.com. You may also be interested in A Visual History of the King James Bible by Donald Brake, if this title has caught your eye.
Disclaimer: This book was provided by Zondervan. I was under no obligation to offer a favorable review.
About Book Briefs: With limited time available to give every book sent my way a full review, I'll be offering short-form book reviews called Book Briefs. Book Briefs are book notes, or my impression and informed evaluation of a book, but they stop short of being a full book review.