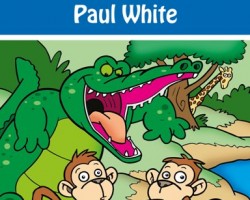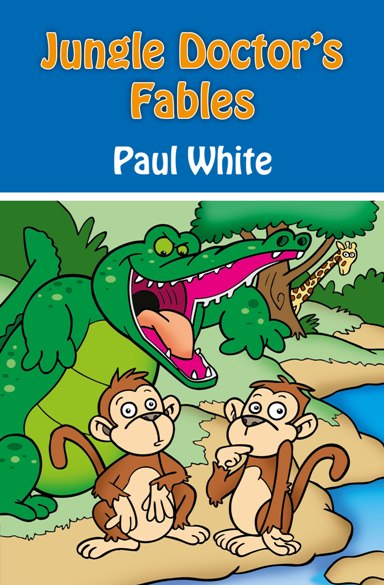 Paul White was an Australian missionary to Africa who was only able to serve a few short years, due to his wife's health problems. During his tie in Africa, he learned how to tell African fables to teach spiritual truths. The "Jungle Doctor" books came from this basic idea: clothing spiritual truth with a fascinating tale of life in Africa.
In The Jungle Doctor's Fables series, illustrator Graham Wade provides detailed comic-like depictions of the stories in black and white. And the stories of animal's escapades are told by Daudi, the missionary doctor's friend and assistant. Daudi tells his tales to young Africans as he goes about his duties on the mission compound.
The stories are of mischievous monkeys, ferocious crocodiles, wise giraffes and a smattering of other animals as well. The animals learn lessons the hard way and the spiritual applications are made for the young readers who will pick up these books.
Written for kids age 5-11, I found that even my 3 year old was engaged with the tale. The books include Scripture verses and the moral of the story, and kids 7 and up should be able to read these books independently.
First written in the 1950s, this set of six books includes around 60 fables and has provided entertainment and instruction for Christian families the world over. These new reprints from Christian Focus for Kids, bring these classics in an attractive format for today's families.
Pick up a copy of book #1 of The Jungle Doctor's Fables from any of the following retailers: ChristianBook.com, Amazon.com, BarnesandNoble.com, or direct from the publisher.
Disclaimer: This book was provided by Christian Focus Publications. I was under no obligation to offer a favorable review.
About Book Briefs: With limited time available to give every book sent my way a full review, I'll be offering short-form book reviews called Book Briefs. Book Briefs are book notes, or my impression and informed evaluation of a book, but they stop short of being a full book review.