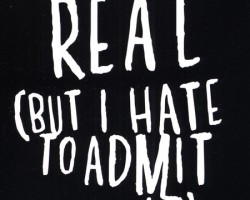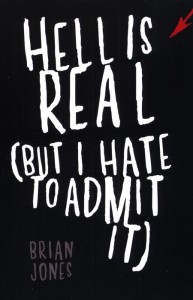 In the wake of Rob Bell's controversial book Love Wins, a plethora of books have appeared clamoring to answer the question "Does Hell exist?" Most of these books take us back to the Bible and answer the question in the affirmative. A new book from Brian Jones is no exception. What is different about his book, however, is apparent from its title: Hell is Real (But I Hate to Admit It). Jones uses a healthy dose of humor and personal candor as he tackles this ever-troubling topic.
Jones shares his story of secretly disbelieving in Hell for his first four years as a pastor. When he realized his error and confessed his secret sin, he was met with bewilderment. Why confess a doctrinal shortcoming? "Pastor, we were worried there was something more serious going on!" was how many took his news. This is indicative of the sad state of affairs in the church today and part of the reason Jones has given us this book.
His book is written in a simple, straightforward style. He explains the Bible's teaching on Hell, but more than that, he gets into the question of why it is that he and so many others wanted to believe there isn't a Hell. He then finishes the book with a call for "apocalyptic urgency" and a straightforward witness to the lost around us.
He doesn't dismiss social concerns but calls the church to be more forthright in its evangelistic fervor. By the end of the book you aren't surprised to learn that he was fired from the Princeton Theological Seminary bookstore for being too evangelistic. Jones has a passion for Jesus Christ, and it shows!
This book is accessible and at times humorous. And more importantly, it won't steer you wrong. It might just spur you on toward a more serious view of evangelism. If we really do believe there is a Hell, shouldn't that belief burden us all with "apocalyptic urgency"? Brian Jones thinks it should, and I have to agree. Read this book and be challenged. You won't regret it.
Pick up a copy of this book from any of the following retailers: ChristianBook.com, Amazon.com, BarnesandNoble.com, or direct from the publisher.
Disclaimer: This book was provided by David C. Cook publishing. I was under no obligation to offer a favorable review.
About Book Briefs: With limited time available to give every book sent my way a full review, I'll be offering short-form book reviews called Book Briefs. Book Briefs are book notes, or my impression and informed evaluation of a book, but they stop short of being a full book review.