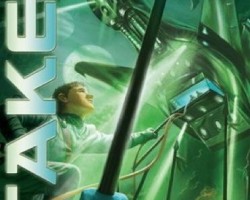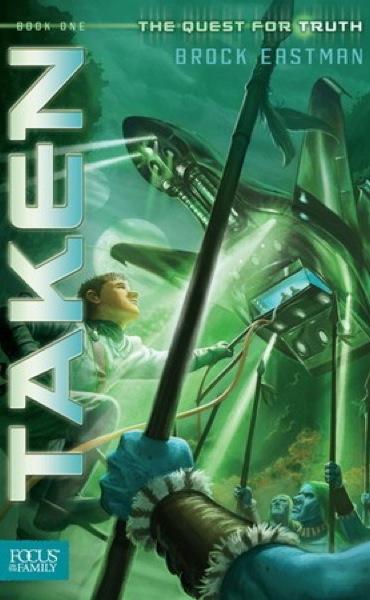 From the very first page, Brock Eastman's new book Taken, grips and pulls the reader into its fast-paced, adventure tale. Taken is the start of P & R Publishing's \"The Quest for Truth\" series, and focuses on a group of four children (Oliver \"" 17, Tiffany \"" 15, and the twins Mason and Austin \"" 11) whose parents (the Wikks) are archeologist-explorers. Their parents get captured by a secret society called the Ubel, and the children are forced to embark on their parents' planned space voyage without them.
They soon discover that the world as they know it is not as it seems. Their parents have found an ancient book from Ursprung, the humans' home planet which has been lost for centuries. And on the edge of the galaxy, they learn that the Federation may not merit their allegiance after all. With their world crumbling around them, the Wikk children resolve to take on their parents' quest for truth, in hopes of finding and rescuing their parents.
The quest takes them to a forsaken planet on the edge of the galaxy where they meet their parents' benefactor and try to outfit their ship. While on this planet, the twins stumble upon a mysterious blue people and are taken captive. I won't give away too much more of the plot, except to say that by the end of this first book, you'll be hooked. I can't wait for the next installment of \"The Quest for Truth\", to find out what happens to the Wikk children as their exciting quest continues.
The book is written for younger readers, upper elementary age through high school, but parents are sure to enjoy it as well. The siblings fight with one another and have to learn to trust each other, living for the common good, instead of their own desires. The plot is intricate and unexpected, and the world that is created is entirely believable and yet unlike anything else I've read. It is not a dark or evil story and is safe for all readers.
\"The truth\" which is sought has to do with \"eternal life\" and the book sounds a lot like the Bible, but this is no simplistic allegory or anything. It is a well-written adventure tale with a fascinating science fiction world that is sure to enthrall readers. I expect the series will ultimately have a moral lesson to be learned which can be drawn out by conscientious parents; but if you're worried about the potential for a cheesy Christian production that overdoes the Christian themes to the detriment of the story, then I'm with you. And this book is nothing of the sort. I expect this series will draw a faithful following of readers who fall in love with the futuristic world that Brock Eastman has created. If you pick up this book, I'm sure you won't regret it.
Disclaimer: This book was provided by P & R Publishing. I was under no obligation to offer a favorable review.
You can purchase a copy of this book from any of these fine retailers: Westminster Bookstore, Christianbook.com, Amazon.com or direct from P & R Publishing.
If you like this book, you'll want to know about a special contest the author launched on his blog. Go on over and see what all the buzz is about!