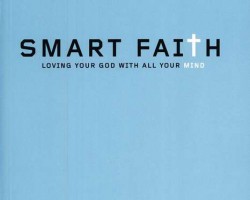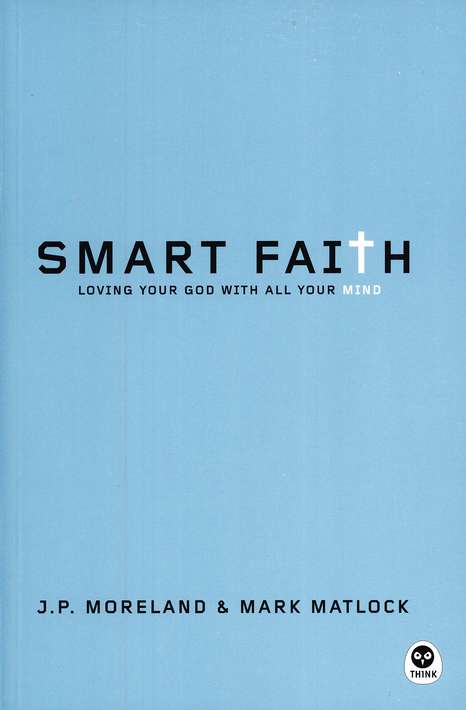 Today's Church is facing a growing epidemic. Our young people are leaving Christianity by the droves. They survive through high school, but often hit the eject button at some point during their college years. What's wrong?
J.P. Moreland and Mark Matlock think they have an answer to this crisis. In their recent book Smart Faith: Loving Your God with All Your Mind published by NavPress, they expose part of the problem: "We now live in a Christian culture so deeply committed to a nonintellectual way of understanding the Christian faith that this perspective is now embedded within us at a subconscious level." They continue: "Faith is now understood as a blind act of the will — a decision to believe something independent of reason…" The gospel we share has been reduced to "primarily… a means of addressing felt needs." "We give testimonies of our changed life and tell people that Christ is the answer to troubles." But this lacks true transforming power. "Religion has… become personal, private, and too often simply a matter of how we feel about things." (pg. 24-26). In sharp contrast stands the rest of life which demands the use of our intellect in today's ever-secular world.
The 58 percent of church-attending teenagers which Barna researchers tell us "won't be attending church by their thirtieth birthday", were likely "missing the intellectual aspects of faith." (pg. 25). Moreland and Matlock aim to cultivate a robust, Christian intellect through their book. Along the way, they hope to fortify their readers against the siren call of our world's increasingly anti-Christian culture.
The book describes the problem and how we got here. It explores faith and knowledge, and aims to elevate the importance of the mind. It then goes on to apply Christian intellect to evangelism and apologetical persuasion, personal devotion and study, worship, and more. The book provides case studies of complex real world scenarios that young people face that could present a problem. In the end, these case studies are fleshed out with an intellectually honest and faithful approach to integrating our Christianity with all of life.
The authors are irenic and patient, not to mention painfully honest. Slowly and surely the attentive reader is prodded and nudged in the right direction. The book is not a heady read. It's written in a light and straight-forward manner, and at 175 pages, it isn't too long. Still, it covers some important ground. More important, the authors achieve their goal: they offer a book which will ground the faith of young people and encourage a deep-rooted faith in Christ.
This book would make a great gift for a high school graduate. Youth ministers will want a copy of this book both for their own benefit and to recommend to others. Smart Faith earns a high recommendation.
Disclaimer: This book was provided by NavPress. I was under no obligation to offer a favorable review.
You can purchase a copy of this book from any of these fine retailers: Christianbook.com, Amazon.com or direct from NavPress.