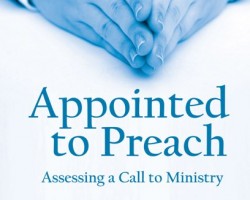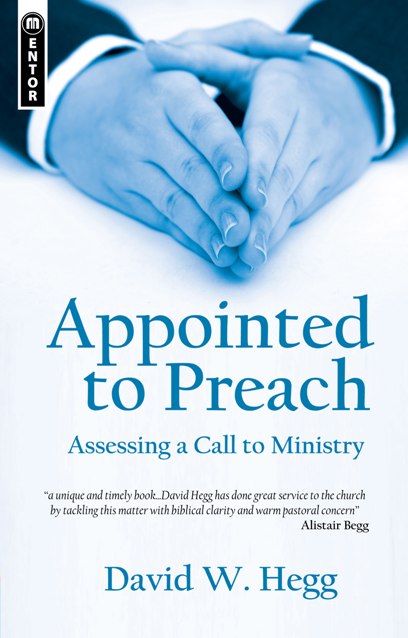 "A strong case can be made that we presently have too many men in pastoral ministry; too many who have taken the mantle of leadership upon themselves without having been selected and formed by God for that purpose." (pg. 23)
"Isn't it about time that we expected more from those who would stand before us as God's ministers?" (pg. 51)
When is the last time you read anything like the two statements above? Following the lead of such great men as Charles Spurgeon and Richard Baxter, David W. Hegg displays a holy zeal to protect the office of the pastor. In his book Appointed to Preach: Assessing a Call to Ministry (a recent re-release from Christian Focus Publications), Hegg raises the bar for pastoral ministry and recovers the lost art of a thorough ordination process.
An experienced pastor who serves on the regional ordination council of his denomination, Hegg has seen the good and the bad when it comes to ordinations. Too often, the process becomes an empty formality or an opportunity for cranky old men to ridicule a youngster in public. Avoiding either extreme, Hegg envisions ordination as a careful and slow process whereby unworthy candidates for ministry are weeded out and faithful men of God approved and affirmed to their calling.
The book addresses the role of ordination, the character qualities the Bible expects of a pastor, and the path for a man seeking ordination. Wise advice is given both to aspiring ministers and those who would seat the ordination council. A blueprint is also furnished that can be adapted to fit the particulars of a variety of conservative denominations. A helpful appendix of recommended reading rounds out this handy volume.
At a mere 154 pages, the book can be read in one sitting. Yet Hegg's practical wisdom and insightful comments deserve more extended reflection. Useful as a handbook for all involved in the ordination process, it also offers a wake-up call to the church at large. How we view the pastoral task matters both for how we practice ordination and how well our churches are pastored. We need faithful men behind our sacred desks. May many men and churches be blessed through the counsel David W. Hegg shares in this book. I recommend this book highly.
Disclaimer: This book was provided by Christian Focus Publications for review. I was under no obligation to offer a favorable review.
Learn more about this book at the Christian Focus BookNotes blog. You can purchase a copy from Monergism Books, Amazon.com or direct from Christian Focus Publications. An expanded version of this review, with additional resources, will also be available at CrossFocusedReviews.com.