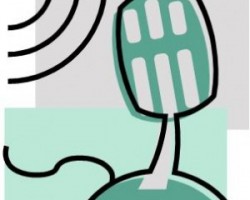 Saturday evening, we'll be taking the KJV Only debate…
ON AIR.
Kevin Thompson of Understanding Our Times Radio, has asked me to guest host his radio show for him this week. He's had me on the show as a guest before discussing Fundamentalism and Reformed Theology. With Kevin's blessing, I've decided to throw open the phone lines and discuss the issues surrounding KJV Onlyism. I'll share my own story as a former TR-Onlyist. And I may have another KJVO Debate contributor with me as a co-host (Damien).
So please feel free to tune in to the show live, or download the free podcast in .mp3 or other formats. The download is available pretty much immediately after the show's completion. If you have a question you'd like to call in with, we'll be taking callers. Details are below.
Understanding Our Times Radio Show
Guest Host: Bob Hayton
Time: Saturday 5:00-5:30pm CST
Where: online at BlogTalkRadio
Call-in Number: 347-945-7171
UPDATE: Click here and then click on the download button (or else just listen online). The direct link for the mp3 is here.
~cross-posted from my KJV Only Debate blog