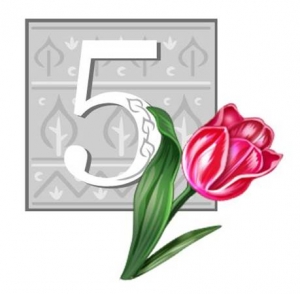 For a while now, I've wanted to do a series on the five points of Calvinism, or at least, in my own words, answer the question: "What is Calvinism?"   The wait is over, and my brief (for me) explanation of Calvinism is ready.   You can check it out at my Calvinism page, but I want to share it here for your benefit as well.
———————–
This is my own work on the five points here. I recommend John Piper's clear and concise booklet as the best explanation of Calvinism to those who are ignorant of what Calvinism is and what it teaches. His treatment is respectful and very Biblical, it is available online here.
When it comes to Calvinism I think of it as a description of what happens "behind the scenes" with respect to our salvation. We are confronted with the gospel and asked to believe, we feel conviction and then relief when we trust Christ. Biblically, however, what happened in our heart was more than us independently deciding what we would do with the gospel. I have found that the more we know of what Scripture teaches about the inner workings of salvation, the greater will be our respect and regard for the One who saved us. All of this should tend toward a greater degree of personal worship, a sincere humility, and more glory to God, not a higher degree of pride or party spirit.
T – stands for Total Depravity. This means that every aspect of man is tainted by sin. No one is as evil as they can be, but evil affects every part of our being – mind, will, heart, etc. We do not seek after God, naturally. And apart from God's initiative, we cannot please God. In fact, we are enslaved by the devil and are lost, blinded to the truth of the gospel and in need of God to mercifully reach down and intervene. (Rom. 3:10-18, 8:7-8; 1 Cor. 2:14; 2 Cor. 4:3-6; 2 Tim. 2:24-26)
U – stands for Unconditional Election. Since we are helpless and totally depraved, we need God to intervene. God doesn't sit on the sidelines and see who is worthy of being chosen, God chooses. And because of His choice, the "elect" live lives worthy of their calling. Scripture is quite emphatic that neither our belief nor our works fit us for being elected but rather, flow from our election. (Acts 13:48; John 6:44, 6:64-65; 10:26; Eph. 1:3-6; 1 Thess. 1:4-5; 2 Thess. 2:13)
L – stands for Limited Atonement. The choice of "limited atonement" to fit with the TULIP acronym is unfortunate. Actually TULIP doesn't date back before 1900, and "limited atonement" wasn't widely used much before then. "Particular redemption" or "definite atonement" give the sense better. Jesus' death is of infinite value and is sufficient for all but efficient for the elect only. Jesus didn't just make salvation possible (if "activated" by one's own contribution of faith). He actually redeemed and saved a people through His death. These are the sheep for whom He died and the church whom He purchased with His blood and the bride whom He died for. He died in some different sense for these than He did for those He knew would reject His atoning sacrifice. He actually bore their real punishment and substituted on their behalf in a real way — He made true propitiation for these. (John 10:11 compared to 10:26; Acts 20:28; Eph. 5:25-27; Titus 2:14; 2 Tim. 1:9; 2 Cor. 5:21; 1 Jn. 4:9-11)
*It should also be noted that there have historically been varying positions regarding this point among Calvinists. All Calvinists hold that Christ died for everyone in a general sense and for the elect in a specific sense (1 Tim. 4:10). Some take this to mean the typical understanding of "L" must be flawed and so they call themselves 4 point Calvinists, others take this as a "multiple intentions" view that in the atonement, God had more than one purpose. The majority today hold that God's purpose in the atonement was the saving of the elect, other benefits such as common grace extend to all as an extension of what Jesus did on the cross, but the cross-work was not performed on the behalf of all, but only for the elect. (This does not mean we should not preach to all, since we have no way of knowing who the elect are. Hyper-Calvinists are the ones who do not preach the gospel indiscriminately to all, and they do not speak for Calvinists in this extreme and errant practice.)
I – stands for Irresistible Grace. This point does not mean no one can resist God's grace. People do resist. But for all who have been elected, God will overcome their resistance and graciously save them. This captures the idea of regeneration preceding faith. Calvinists believe faith flows from a heart that has been regenerated. A dead heart can't believe. Faith is the sign of what happened behind the scenes in the internal workings of the heart. So while it may look like faith causes the new birth from our perspective, it actually is the new birth which evidences itself in faith. (John 1:13, 3:3-8; 1 Cor. 2:14; 1 John 4:7, 5:1 [note Greek tense on both of these = "has been born of God"]; Deut. 30:6; Ez. 36:25-27; Heb. 10:15-16; James 1:18; Phil. 2:13)
P – stands for Perseverance of the Saints. This means more than the common understanding of the eternal security of the believer. God preserves all the elect so that not one of them is finally lost, but He also so works in them that they persevere in their faith. When they fall, they aren't utterly destroyed, they get back up. They bear fruit and have good works which testify to the genuineness of their professed faith. For those who fail to persevere, we are not the ultimate judge God is. But we should exhort one another daily to "fight the good fight of faith". When understood properly, this point allows believers to take seriously the many warning passages and "if" statements in Scripture. It also gives us confidence to trust that "He who began a good work in [us], will bring it to completion at the day of Jesus Christ". (Phil. 1:6; 1 Cor. 15:2; John 10:28; 1 Pet. 1:3-5; Heb. 3:12-14, 6:11-12, 10:23-25, 12:14; Col. 1:21-23; Matt. 3:8-10, 7:15-23;)
——————-
I'm open to critique and feedback on this; so please use the comments to let me know what you think.   We can have a charitable debate on the topic too, if you'd like.