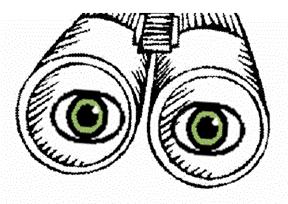 Well, I have been exceptionally busy this week and have not kept up on the blogosphere (or contributed to it) as much as I'd like. So I thought I'd put together a good blogroll for you all. And in truth, there really were a lot of good posts out there to highlight. Some of these, particularly the last two, I could devote whole posts to, but won't due to time constratints.
Expositional Preaching
Joe at the Big Orange Truck recounts the benefits of his first full year of expositional preaching.

…I have learned more Bible in one year of expositional sermon preparation than I did in 4 years of Bible college….
The Bus Ministry
Mike Hess of Extreme Fundamental Makeover wrote an interesting piece entitled "Bowing at the Altar of our Methodologies".

…we have become dependent and downright addicted to particular methodologies in fundamentalism. If you don\'t believe me, then I challenge you to go into your average IFBx church and propose to them that it may NOT be a good idea for them to have a bus ministry…. To say that every church should have a bus ministry is like saying every church should have a gymnasium or Christian school. It simply does not fit into the framework of every church.
Fundamentalism Happenings
Dan Burrell gave a list of the Top 10 Fundamentalist Stories of 2006 over at Sharper Iron. It is a good read for sure, and you might want to check out his picks for the top 10 stories in Evangelicalism too. From his list of Fundamentalist stories, two in particular grabbed my attention:

The first is of more examples of strange doctrine coming from First Baptist of Hammond, IN. In fact, it seems more like blasphemy than just "strange", as Jack Schaap in a book on marriage claims that the believer has "spiritual sex" with Christ through communion. Just to be clear, Dan provides solid documentation for these claims.
Then, Dan highlights the move among fundamentalists to work closely with the Southern Baptist Convention. His own church hosted the first meeting of the International Baptist Network, last year, which saw representatives from independent groups as well as the SBC meeting together. He also mentions a couple churches which have officially joined their local Southern Baptist organizations, while keeping ties with independents as well. One of those churches happens to be one I have visited before: Decatur Baptist Church in Decatur, AL. I, for one, think such moves toward fellowship between independents and the SBC is a great thing. Imagine many of the different varieties of Baptist working together to advance the cause of Christ! Hey, this might be more than just a dream.
Calvinist-Arminian Debates in Perspective
Apparently, the Pyromaniacs has been involved in a disagreement involving Calvinism, lately. It involves an evangelistic video and some Calvinist criticisms of it. Of course I'm sure the whole Calvinist-Arminian debate has entered into the fray, too. To be honest, I haven't read the debate enough to take sides, but I wanted to point out a great post that Dan Phillips gave in the midst of the debate. He quotes an exchange between the Calvinist Charles Simeon and the Arminian John Wesley. That exchange is well worth a brief read, as it puts the whole Calvinist-Arminian debate in its proper perspective.
Movies and More
If you have been following Sharper Iron's posts on whether movies are an acceptable medium for Christians or not, you'll already have seen this. But the rest of you may be interested. Kevin Bauder, whose opinion is always worth reading, is giving a series of posts on the nature of theater or film and its use among Christians. The latest post again stresses that for 1900 years the church largely rejected the medium, and so we would do well to learn why. I don't disagree that it would be important to know why, and so I am looking forward to future installments of the series. But I tend to agree more with Chuck Hervas, whose recent reply to Bauder's third article was posted on Sharper Iron's front page.
My friend John Chitty, is also a movie enthusiast, and he directs our attention to the upcoming movie on William Wilberforce's life. He also points out where to get a free pdf file of John Newton's Olney Hymns.
Anyone Seen the Big Cheese?
Tom Pryde of NeoFundamentalist has a great post entitled "Fire the Big Cheese". That post details how some leaders, fundamentalist or otherwise, abuse their leadership and are like a big stinking hunk of limberger cheese. (Okay the nasal slam was my innovation.) He offers some good advice in both spotting and dealing with such individuals.
Destructive Theology
William Dudding of The Reforming Baptist has a stinging post entitled deductive theology. He does an excellent job of showing how one's theology influences their philosophy which then affects their methodology and ultimately the end result. He is right on in describing this connection. Unfortunatley, however, he is just as right in describing a typical scenario in many IFB or IFBx churches. And it all starts with man-centered theology. You have to read his post, but let me quote a few sentences to convince you to go over and read it.

The philosophy behind the music is that they don't want to be like the world, so they adopt a style of music that isn't popular anymore, they are against immorality, so they put lot's of restrictions on people to keep them from getting close to being immoral…however, the weak ones can't follow the rules and they fall and ruin their lives; people drop off the bandwagon, so they preach faithfulness and put guilt on people for missing a service. New people seem to come and go like a revolving door because they push a hard soul winning and bus ministry agenda that keeps the numbers up, yet the majority of them don't stick around for any substantial length of time. Why does this church think this way and do these things?
Answering KJV Only Accusations
I hope to post more on the KJV issue in months to come, and I hope to do more work on my KJV Only Debate Resource Center. But I recently read three great articles on the topic from Fred Butler at Hip and Thigh. Fred has an 11 part series dealing with the primary arguments for KJV Onlyism, as well as several other good articles on the subject. You can read all his stuff on the KJV issue here. The articles I want to point you to, however, are from his answering a list of 33 questions from a KJV Onlyist: questions that modern Bible version (MBV) people are supposedly afraid to answer. In all reality the questions are more like baseless accusations than honest questions, yet Fred does a great job treating each one. He does so in three articles under the heading "Answers that KJV onlyists are afraid you will provide" [part 1, 2, and 3]. A sentence (from part 2) that highlights a point I have tried to make before myself, follows:

The Received Text was used, not because it was considered orthodox and the pure Word of God over other rival texts, but because it was the only one really accessible to the general public for use in translating.